WELCOME!!!!!!
Harvest University Christian Bible College
"The School of Ministry and Biblical Learning"
Where Eagles Fly ...
It is our Goal to teach in Excellence, Professional and Spirit filled way. Providing Classes where everyone can learn the word of God...
At Harvest University Christian Bible College we provide The Best Christian Education at an affordable cost. We want everyone to Learn the demostration, Gain valuable insight and Power, as you excel in Gods word.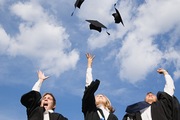 Chancellor: Dr. J. G. Rice Apostle

Dean: Bishop James R. Rice
Chief Episcopate

Staff

Other Visiting Professors and Special Christian Experts
You can have a Harvest University Bible College Campus in your local facility
Can you seat 30 people classroom style? **
Then call us for campus information; we would love to help you learn and grow in the word of God.
** Our professors will travel to your site
Bi- weekly /monthly/ or quarterly